It looks like no matter the final decision for what school will look like this fall, our children will be doing a substantial portion of their learning at home. Let's plan ahead and set up a virtual learning spot that will keep our children focused, comfortable, and happy as we deal with this current reality.
Decide where to set up-
There are a few things to consider when deciding on where to set up. Will adults need to be doing their own work close by? Does the child prefer to work in a quiet spot alone? How much supervision will the child need for schoolwork? Most younger children will need an adult nearby for assistance, while an older child may prefer to work alone in their room.
Is there space to spread out and a table to sit at? If the dining room table allows more space for a computer and writing space, its probably a better spot than a bedroom with no desk space.
 Another thing to consider is what kind of lighting is available. A brightly lit room will work better than a dimly lit space. While not always possibly, a window's is definitely a plus as well.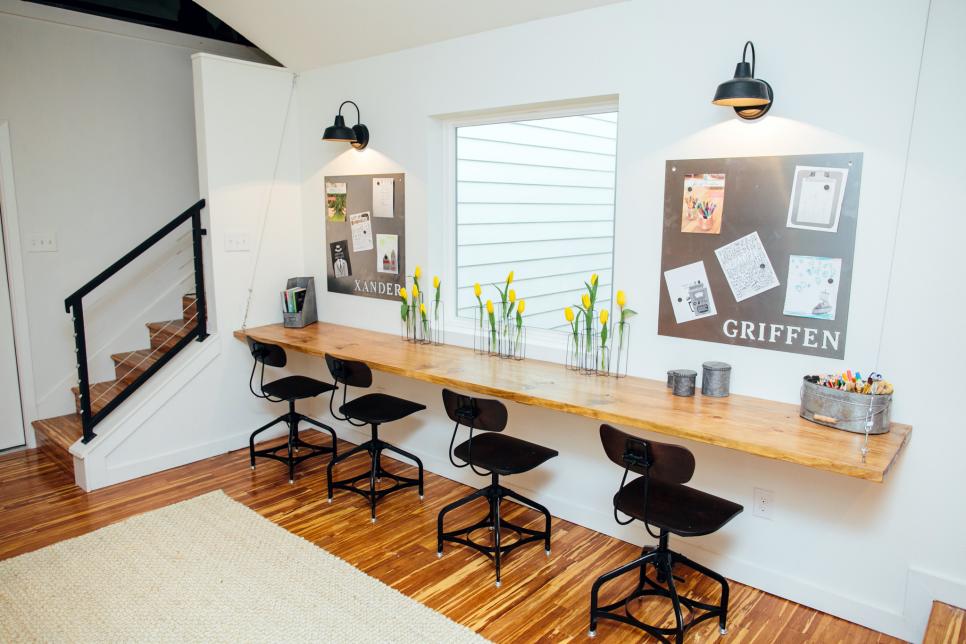 Make of list of the necessities-
What will your child need easily accessible while doing online learning? A computer is a must, but what about other things like paper, pencils, headphones, workbooks, etc.? Older children may need even more things such as books, graphing calculators, printers, rulers, etc. Make a list of what will need to be included in their workspace so that you're not spending study time to look for various items around your house.
Organize-
Set up your space. If you have a desk that can permanently be assigned to the child, organize all the items they require so that they are handy and allow as much surface space as possible. Baskets, supply caddies, and shelves are all great tools that can be used to keep the space tidy and items convenient.
If the work space is used for another purpose during the day, for example a kitchen table, the essentials should be organized in an easy to move container and ideally stored nearby. At the kitchen table, is there space on a nearby shelf where a supply caddie can be stored? A space under a console where a pretty basket of supplies can be neatly placed? Rolling carts are great too. During the school day they are rolled right next to a table, and when finished they can be rolled away to be stored until the next day.
Finishing touches-
I'm a firm believer that spaces that are aesthetically pleasing not only affect your mood and productivity, but also your willingness to continuously follow through with keeping that space tidy and organized. It doesn't have to be anything crazy either. A framed picture on your child's desk, pretty labels on a supply caddy, an assortment of freshly sharpened pencils placed in a cute painted jar. The idea is that making it a little extra special for your student will go a long way in promoting a positive learning experience for them this fall.